Jul 3rd 2017
Our Metalflex Superhero
By day a sales account manager for Metalflex, by night a fitness and fundraising fanatic.
There's no doubt that Steven Milsom is a modern day superhero with all the challenges he takes on for charity and now he's at it again. On Sunday the 16th of July, in less than two weeks, Steve will once again be challenging himself for charity. This time taking on the Ironman competition, one of the biggest triathlon events in the world, Steve will need to push himself further than ever before to complete his biggest challenge yet.
Originally thought up by a U.S naval commander in 1978 the Ironman challenge consists of a 2.4 mile swimming race, 112 mile bike race, and a 26.2 mile marathon. The Ironman website officially recommends a minimum of 15 hours a week training and say that already established professional athletes can still spend between 6 months to a year preparing themselves for this event. This world famous competition is gruelling but with his determination to do well for charity and with the serious amount of training he's put in this last year we have no doubt Steve will be successful.
So, Why Would Steve Want To Do This?
Steve is trying to raise as much money as possible for the Motor Neurone Disease Association (MNDA) as well as spread awareness of such a rare condition, for which there is currently no known cure. Personally knowing three people affected by this condition means it's something close to Steven's heart and he's determined to do his best for this worthy cause.
Naturally, we at Metalflex couldn't be prouder and he's got the full backing of the company behind him. Even going so far as to aid his training with much needed days off and help him in the purchasing of much needed equipment.
To support Steve with his goal you can donate through his Just Giving page by clicking the button below.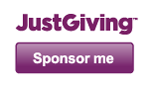 How Has He Prepared Himself For Such A Challenge?
3.30am bike rides and freezing late night swims in places like Pennington flash and Eccleston Delph are up on the list of difficult things he's had to put himself through in the last year as part of his training. The UK Fire Fighters 2UP Duathlon, the West Lancashire Spring Triathlon and the Chester middle distance triathlon are also up on his list of accomplishments. All with the aim of getting ready for Ironman.